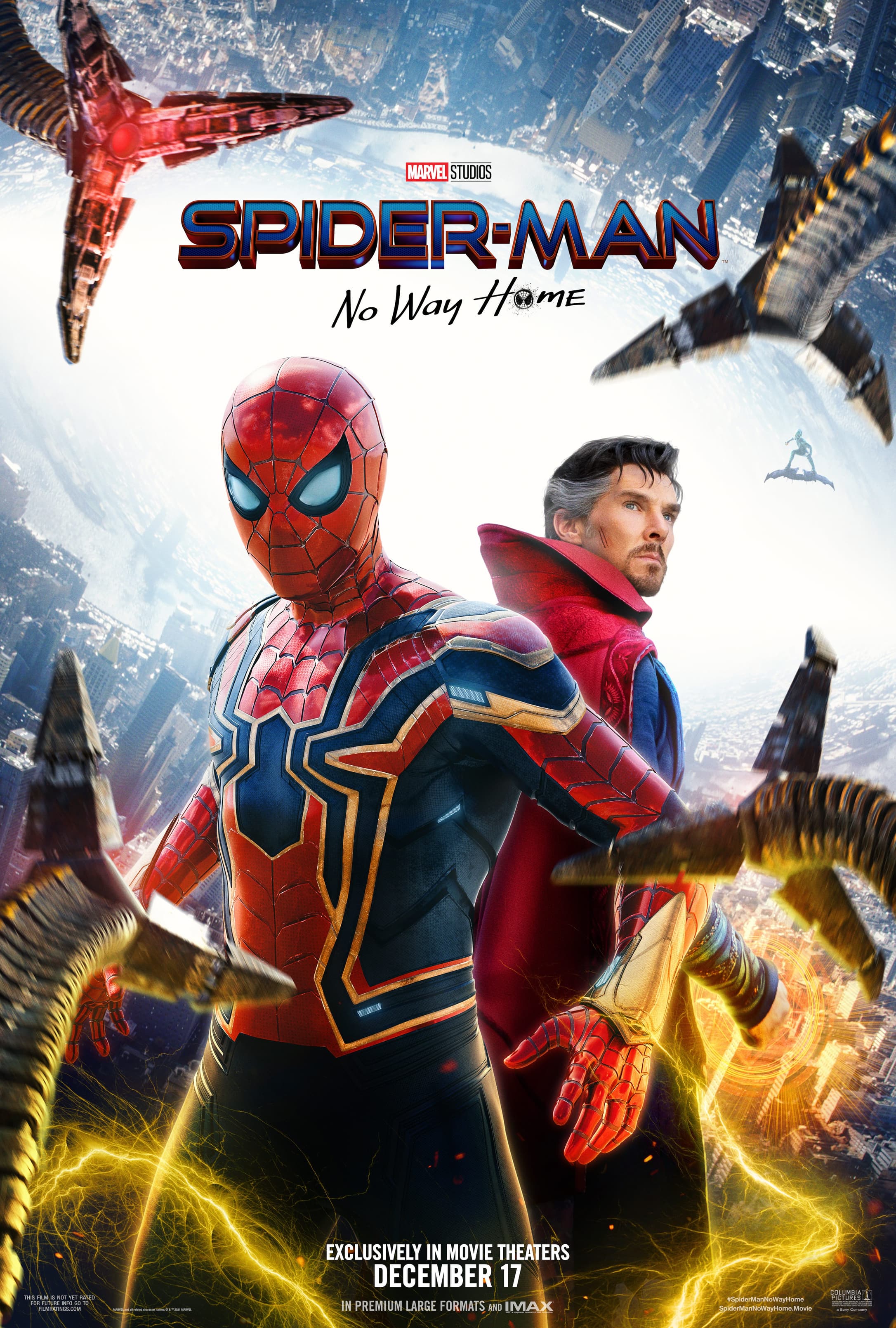 Well the Spider-man: No Way Home Trailer has just released and by the looks of it, this movie is one sure to impress! If you recall the ending of the last movie, Mysterio was able to reveal Spider-man's secret identity to the world. We pick up from that great reveal to Peter desperately looking for a way to make everyone forget who Spider-man really is. He enlists the help of Dr. Strange who attempts a spell to grant Peter's request only to have Peter stop him midway when he realizes that his friends and especially Mary Jane wouldn't remember his true identity either. This disruption of the spell has unintended consequences and it appears that other universes are breaking into his own.
The trailer gives us glimpses of Green Goblin, Dr. Octopus, Electro, Sandman, and Lizard. Electro's design seems to be more in line with the classic comic book look while the rest seem to maintain their look from the previous films. We also see what appears to be black suited Spider-man making it seem like Venom may be in the mix as well (further cemented by the Venom: Let There Be Carnage ending credit scene). If so, it could be possible we are looking at the first life action movie appearance of the Sinister Six a group well known from the animated series and comics.
But considering that the Morbius movie is slated for 2022 release, could he also make an appearance in this film as well? The Morbius trailer gave us a glimpse of Vulture played by Michael Keaton as well as an Easter egg of both Rhino and Black Cat being mentioned in a newspaper he was reading.
While it is not clear how all these movies and characters connect, I am sure that once all they release we will be able to make sense of it. The prospect of this mix between worlds is made all the more intriguing by the Dr. Strange in the Multiverse of Madness movie also set to premiere next year. Marvel definitely is on a roll with quality movies and shows and it doesn't seem like they are slowing down. I for one am excited to watch them all!
Spiderman: No Way Home Trailer
Image from Marvel.com
©JustTalkingShep 2021